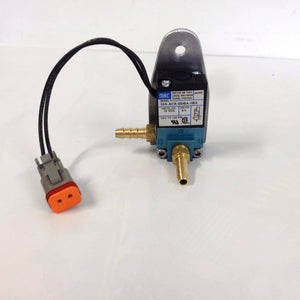 MAC Boost solenoid mounting plate - Strange Workshop
Regular price $10.00 Sale
1x 4 Positional solenoid mounting plate.

***Please note, solenoid pictured is not part of auction but can be purchased separately***

Our team currently use these plates for mounting our MAC boost solenoids when wiring in aftermarket ECU's, You may be able to use our plate's to mount other sensors as well (Aftermarket/ OEM Map sensors, OEM Boost Solenoids etc)

Strange Workshop is a custom automotive workshop based in New Lynn, Auckland. We are happy to help with fitting if needed or we also sell this plate as part of a boost Solenoid kit - Including 2x straight brass fittings and 2 pin plug, this does not include the Mac valve/solenoid.

Will work with the following cars and turbo engines rx7 evo sti subaru wrx lancer ej20 ej25 wrx nissan 180sx s13 s14 s15 r32 r33 r34 c33 a31 corolla supra toyota mazda, Link G3/G4, Vipec, MoTec, Haltech Greedy rb20det rb25det rb26det sr20det 12a 13bt-rew 13b turbo 4g63 1jzGTE 2jzGTE ca18det 4g93t mivec skyline silvia cefiro laurel Solenoid map boost controller Greddy HKS AEM Sensor Mount bracket engine ECU